EVERY FIRE BEGINS
WITH A SPARK™
Booking DJs and talent should be simple for everyone involved.
We make sure that it is.
Set your event on fire with a Spark DJ...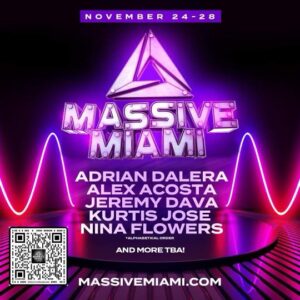 JUST ANNOUNCED! KURTIS JOSÉ will be joining Adrian Dalera, Alex Acosta, Jeremy Dava, & Nina Flowers, just to name a few —
READ MORE »
SEEKING
REPRESENTATION?
Spend more time working on your music & craft and let us handle your bookings—and more!
We are a full-service agency that also specializes in brand recognition,
brand consistency, and brand development.
SPARK TALENT MANAGEMENT
is a full-service talent agency. Our focus is mainly—but not limited to—the realm of deejays in the LGBTQIA+ electronic & circuit music world. While we are a newer agency, we are well-connected and believe that you should surround yourself by people who inspire greatness within you—so maintaining great relationships with those you surround yourself with is the ultimate key to greatness.
With a varied background in hospitality, marketing, brand management & development, graphic design, and event production, Joshua brings a lot to the table as Spark's owner and agent. He prides himself on his ability to  cultivate deep, meaningful relationships, both personally and professionally. He is a social butterfly, who loves meeting new people no matter wherever he travels.
Since his official introduction and quick submersion into the circuit scene, he's travelled extensively, domestically and internationally, where he's met and mingled with attendees, promoters, event producers, other talent managers, and countless DJs in the scene—all of whom have become his circuit family. He has always believed that approachability is the key to being approached—and inversely that the willingness to approach others reflects upon your own approachability. While currently maintaining a smaller roster while this endeavor is new, he is constantly on the lookout for fresh, new talent to bring to his roster later… don't hesitate to reach out.
In addition to connections in the circuit world, Joshua also has connections in the literary & publishing world, as well as Atlanta's booming film & television industry. He eventually plans to expand his services to include those areas as well.